Greetings! =)
I'm juwithemad aka The Book Guru
i decided to get tumblr because there are too many awesome things and people out there. Especially quotes. I love me some quotes. and books.
i love: God, books, animals, food, quotes, chocolate,stickers, cupcakes, youtube, baking, fictional characters and i would love to travel the world someday.
Currently studying: Social Anthropology
Happy Reading! =D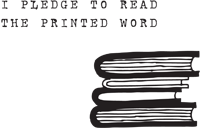 ❒ Single ❒ Taken ✔in love with Fictional Characters (Peeta Bread...)
PEACE. LOVE. BOOKS. =D
★
what is happening to me?
my neighbour's daughter's son is like 2 years old
he looks like baby peeta
he's blonde
he has blue eyes
HE IS PEETA
lol no seriously tho he looks like baby peeta
i can't even
he is beyond adorable and i will love him forever
OMG HE IS GONNA BE ONE HOT KID