Greetings! =)
Swiggity Swag i'm Juwi the Mad
aka The Book Guru
i love: God, books, animals, food, quotes, chocolate, stickers, cupcakes, oreos, youtube, baking, fictional characters and i would love to travel the world someday. This is a multi-fandom blog.
Motto: 'Think of all the beauty still left around you and be happy.' Anne Frank
Currently studying: Social Anthropology
Happy Reading! =D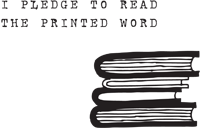 ❒ Single ❒ Taken ✔in love with Fictional Characters (Peeta Bread...)
PEACE. LOVE. BOOKS. =D
★
"Acquire knowledge. It enables its possessor to distinguish right from wrong; it lights the way to Heaven; it is our friend in the desert, our society in solitude, our companion when friendless, it guides us to happiness; it sustains us in misery; it is an ornament amongst friends; and an armour against enemies."